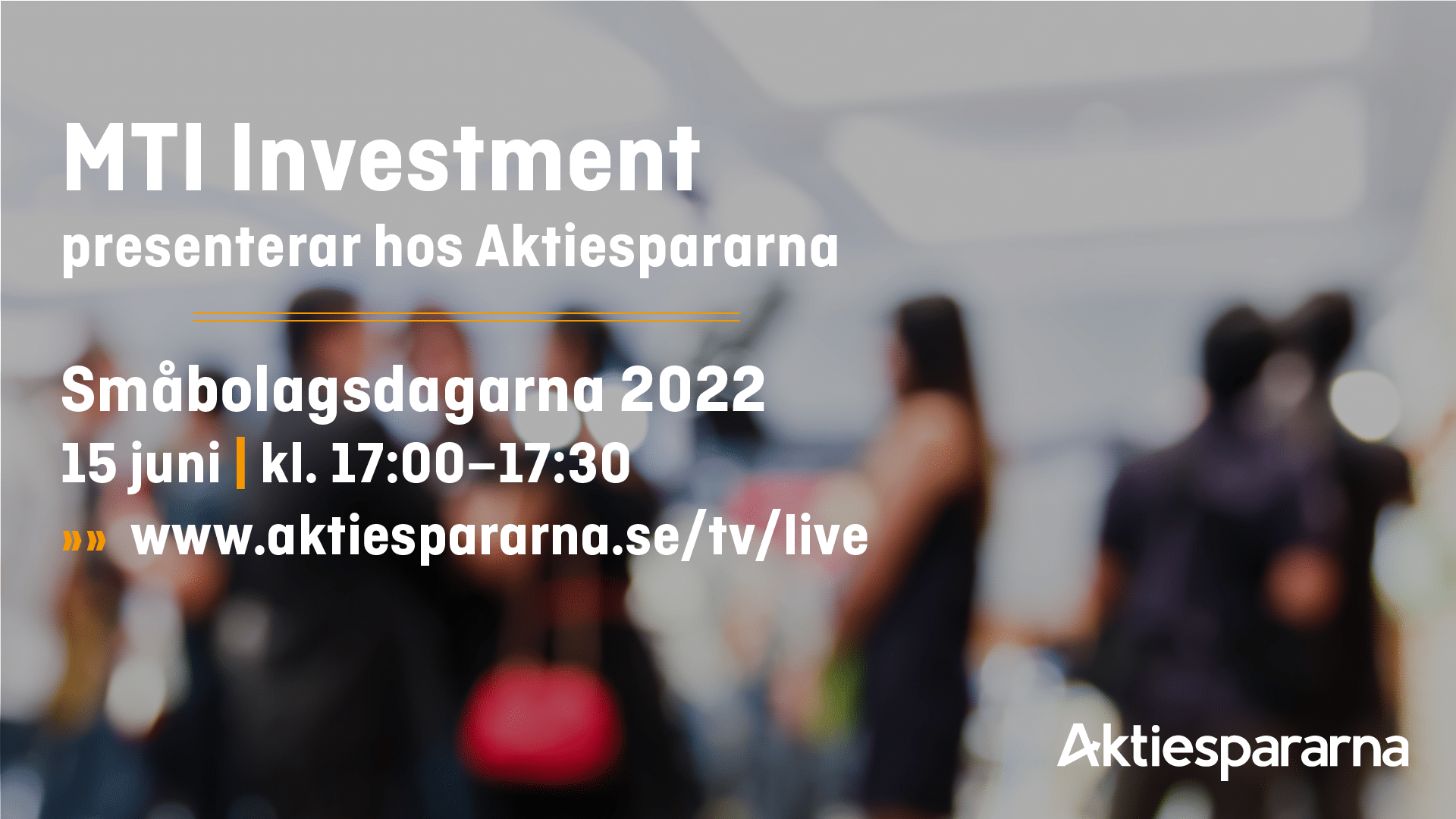 MTI's CEO, Pontus Engström, presents at Aktiespararna
Curious about making investments in one of the last remaining emerging markets? Then save the date for the event at Aktiespararna where MTI's CEO, Pontus Engström will present about MTI and our investments in East Africa.
In this presentation, we will listen to the history of MTI and learn how the companies in which MTI is invested in are developing.
On the 15th of June from 5:00 -5:30 pm CEST, MTI Investment will participate in Aktiespararna's event Småbolagsdagarna 2022. MTI's CEO, Pontus Engström will present the company and answer your questions.
Use this opportunity to ask your questions to Pontus Engström, by sending an SMS to +46 79 347 98 45 or emailing [email protected]. Aktiespararna's moderator will convey your questions during the Q&A session after the presentation. You can submit your questions now or during the presentation.
You can find the live broadcast at www.aktiespararna.se/tv/live.
The day after the event the presentation is published at www.aktiespararna.se/tv/evenemang.